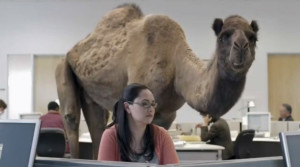 Corporate Video at Camel Productions
We regularly produce corporate video, short films and training videos for business, political organisations and the not for profit sector. Whatever your budget our philosophy remains the same. The key to the success of your video always starts with a picture-perfect process.
Corporate Video – Pre-Production
The devil is most definitely in the detail when it comes to video production, so preparation is paramount. We'll meet, brief, research, survey, prepare and review as many times as we need to make sure everything shoots as it should.
Corporate Video – Production
From old school film to the very latest in High Definition technology, when we say "production values", we mean it. Your video production will be in the safest, most fastidious hands in Dublin… we'll arrange everything from producers and props, to travel & accommodation.
Corporate Video – Post-Production
These days anyone can hold a light-weight High-Def camera, point it at something and press "record". But some things never change, like the crucial skills required in the cutting room. To give your video life, we'll edit, add graphics, voice-over, digitally master, mix in music and ensure the sound is top quality.
And finally…
Corporate Video – Duplication
Once you've got your final cut, your video needs to reach it's audience… packaged and presented in a way that truly represents such a professional production. With our background and specialism in Film Marketing and Distribution, this is where Camel Productions has the edge and can take the load!
For further information on Corporate Video at Camel Productions please contact us