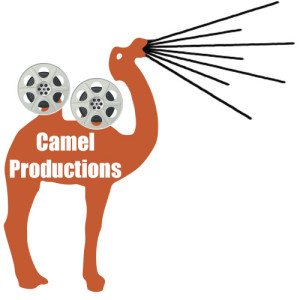 The company was formed by Catherine Lyons & John J Doherty with a view to making high quality Irish film and documentaries  particularly in the area of arts & culture as well as drama of a challenging nature and dance film. We have screened on TG4 and RTE (Ireland) as well as on TV and festivals around the world such as Sky Arts in Britain and New Zealand. We also sell and distribute our films, and others, on DVD.  Our most popular titles are Harry Clarke – Darkness In Light and Frederick Douglass and the White Negro.
The Irish film on Harry Clarke, one of the worlds greatest stained glass artists and book illustrators, won Best Arts Documentary at the Celtic Media Festival. His reputation around the world is constantly growing as more and more people discover his work for the first time via the internet. His stained glass work hitherto difficult to track down can be seen in context in Harry Clarke – Darkness In Light. He remains the greatest interpreter of the work of Edgar Allan Poe through his illustrations for Tales of Mystery and Imagination.
Frederick Douglass is a major figure in American history – an ex-slave, a renowned abolitionist and successful writer as well as a friend of President Lincoln. This Irish film traces his story to Ireland where he travelled as an escaped slave spreading the word to end slavery in America. Amazingly he witnessed the Great Famine and was hugely effected by what he saw. This experience and the positive reception he received in Ireland from ordinary people was brought back to the US with him and influenced him for the rest of his life.