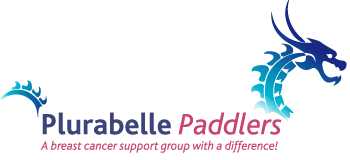 The Plurabelle Paddlers are a Dragon Boat team based in Dublin, Ireland. The team is made up of women who have or who have had breast cancer. In 2011 they took part in the IDBF Cancer Survivors World Cup at the Malaysian International Dragon Boat Festival. The video was made while the Plurabelle Paddlers were in Malyasia having been shot by them on iphone4 and emailed back to Ireland. Camel Productions were proud to be associated with this wonderful project and wish the women great success in the future.
The Plurabelle Paddlers Dragon Boat Team
"The Plurabelle Paddlers is the first dragon boat team in Ireland. The team was set up by Fiona Tiernan, in order to keep fit after a recurrence of breast cancer. From a membership of 2 and no boat in 2010, we now have 60+ active members, a wonderful coach Julie Doyle and 2 dragon boats.
We train on the water twice a week from March to November and have members aged from early 30′s to 70+.
The other thing we all have in common is that we were all new to the sport of dragon boat racing."
www.plurabellepaddlers.com